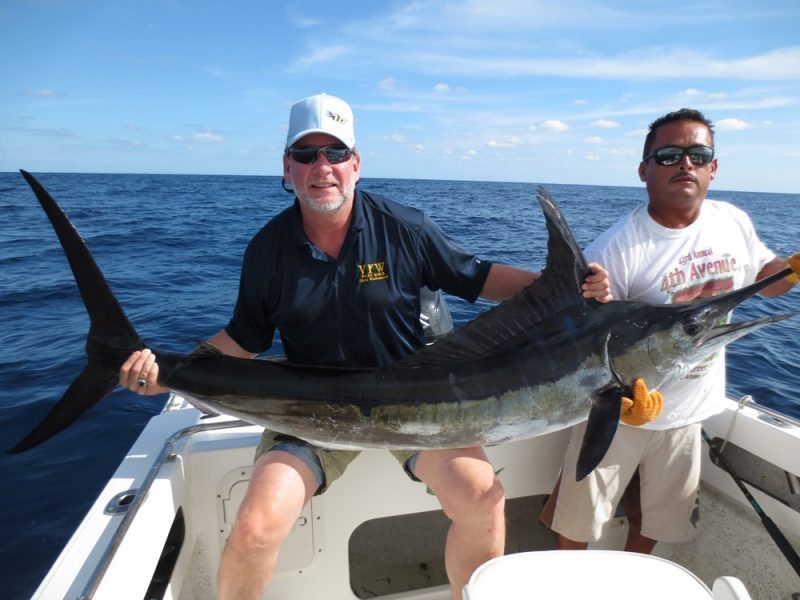 The Sea of Cortez, one of the world's most rich and diverse marine environments, is one of the few locales that yield marlin year-round. Besides being a prime spring spawning area for striped marlin up to 200 pounds, Baja's East Cape is a favored location to achieve billfishing's Grand Slam–adding blue and black marlin (200-1000 pounds) and Pacific sailfish (80-150 pounds) to the mix.
Catch-and-release is strongly encouraged for all billfish. These apex predators comprise the pinnacle of a fragile marine eco-system. Conversely, plentiful species like tuna and dorado (mahi-mahi) reproduce in the millions and make excellent table fare. These pelagic (open ocean) species roam the 1500-7500-foot depths close to shore here. Numerous inshore species add to the incredible variety of marine life in the Sea of Cortez.
The resorts provide fillet and freezer services, and a smokehouse is available. Your fishing manager will coordinate your charter, arrange lunches and beverages, assist you at dockside, and process your catch.
Our fleet–the East Cape's largest and newest–comes fully equipped with all rods, reels, and tackle, and our professional captains enjoy teaching novice saltwater anglers. Angling presentations include live bait (available daily from bait skiffs), trolled lures, and fly-casting.
Fishing at Baja's East Cape Resorts is world-renowned as one of the best values in saltwater sportfishing today.
Fishing Gallery